situated next to the central station in uppsala, sweden, tengbom architects designed a bicycle garage that has room for 1200 vehicles inside its unique triangular shape, with mirroring glass façades clad over an exposed wooden frame. this garage promotes both environmental and social sustainability and has become a beacon of the city's sustainability ambitions.

all images by felix gerlach
a sustainable bicycle garage with a bold and solid design
tengbom architects combined practical functionality with a strong design concept, by trying to make the area safer while reinforcing uppsala's identity as a bicycle community. situated in a rather dark and unsafe area by the central station, the transparent façades allow programmed lighting to spread, making the commuters´ path more appealing and safer at night and during wintertime. created in collaboration with a lighting consultant, tengbom architects strived to make the area safer while at the same time emphasizing the building's wood structure. inside the building, lighting effects have been added to the soles of the wooden beams. programmed to change colors, they give the illusion of northern lights.

an illusion of the northern lights emerges on the bottom side of the wooden beams through the lighting design, which is programmed to change colors
the two floors are connected by a wooden ramp, making it possible to ride the bike between floors. the bicycle garage has an exposed wood structure, clad in glass façades with black steel molding. along with its triangular shape, the simplicity in structure and use of materials provide the building with a strong sense of identity. at the same time, its glass façades mirror their surroundings, causing the large volume to seemingly disappear from view at certain angles.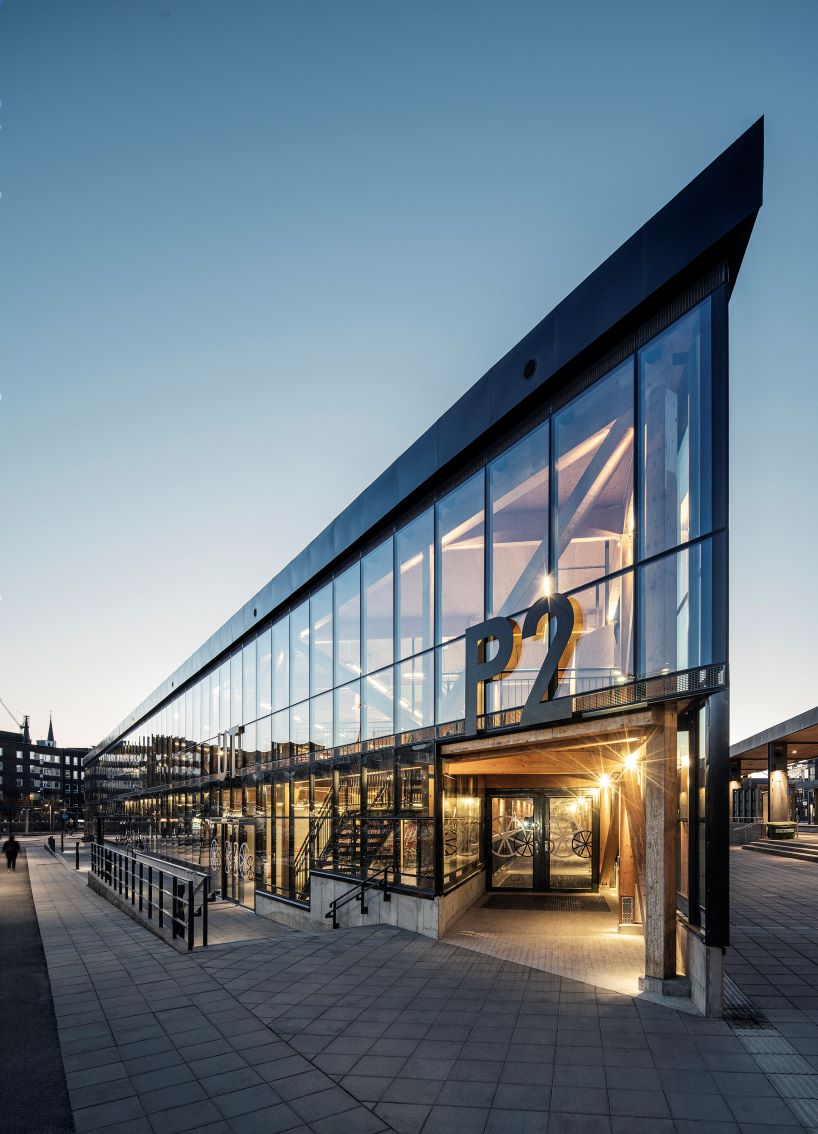 the center of attention is the distinct geometrical design
the garage also relates to the station building next door through the mirroring of its lantern roof and geometric expression with an inverted use of steel and glass. the building faces contrasting spaces on all three sides: the platform, a viaduct, and a bus station. restrained materials – concrete, black steel, and wood – have been carefully selected to provide a sense of lightness and simplicity, giving the building a distinct but uncomplicated expression that works within each context.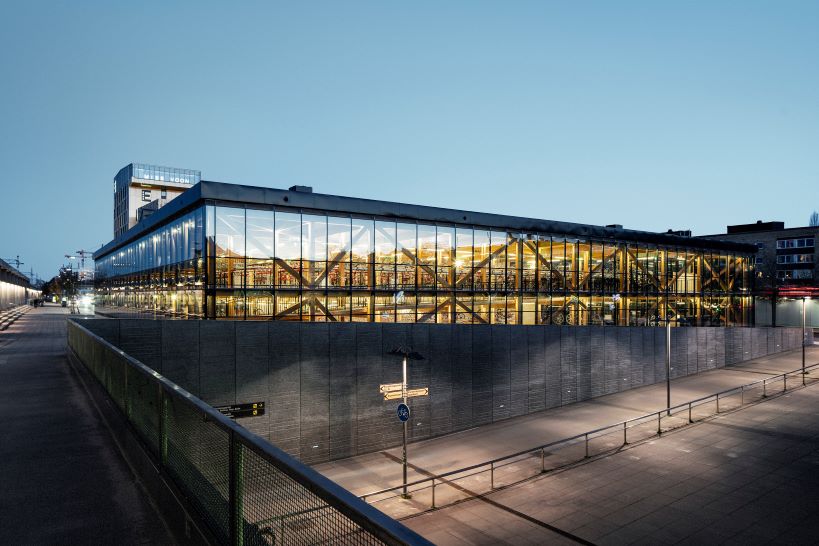 the bicycle garage is situated in quite a dark location, which is why we collaborated with bjerking to create a lighting design that illuminates and highlights the warm wood
moreover, tengbom architects placed solar cells on the sedum-covered roof. while absorbing excess water from the heavy downpours, the roof also functions as a fourth façade toward the many tall buildings that surround the bicycle garage. both environmental and social sustainability have been cornerstones throughout the project.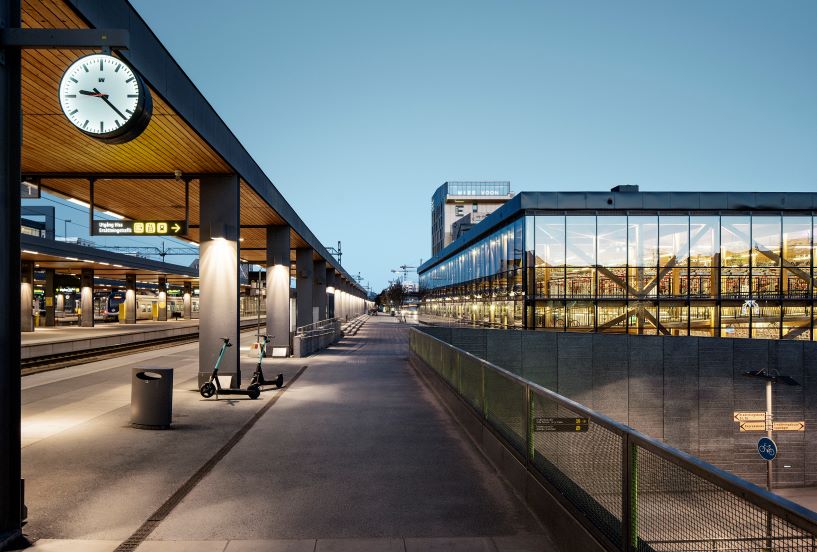 the transparent façade provides weather protection as well as a feeling of security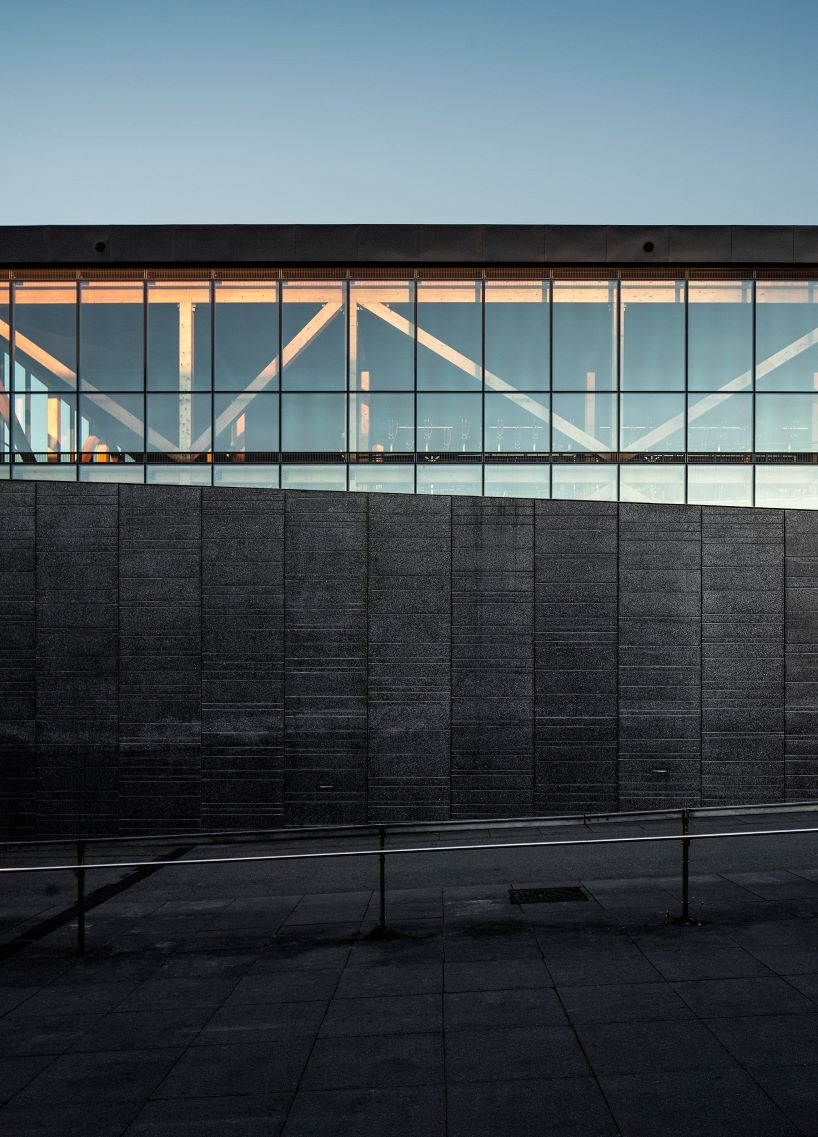 as few materials and colors as possible brings out the beautiful wood construction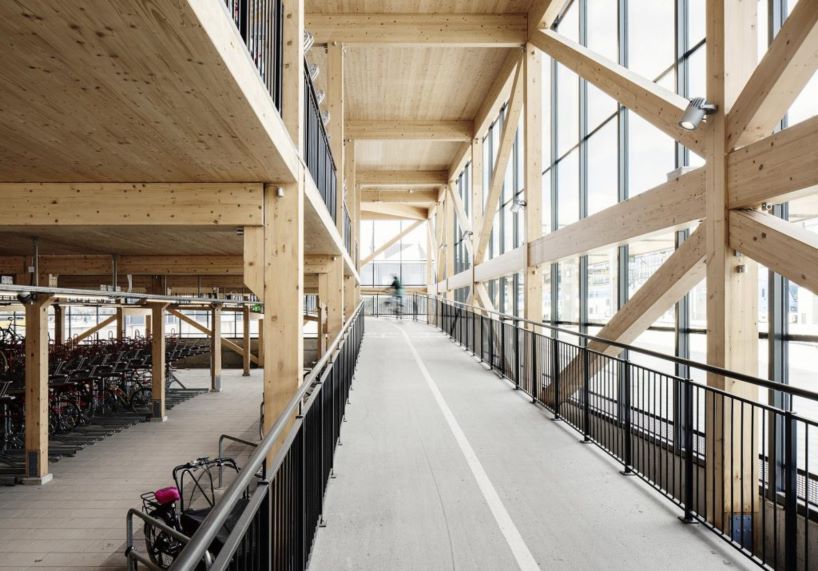 a bicycle garage that focuses on design, a sense of security, and eco-friendly materials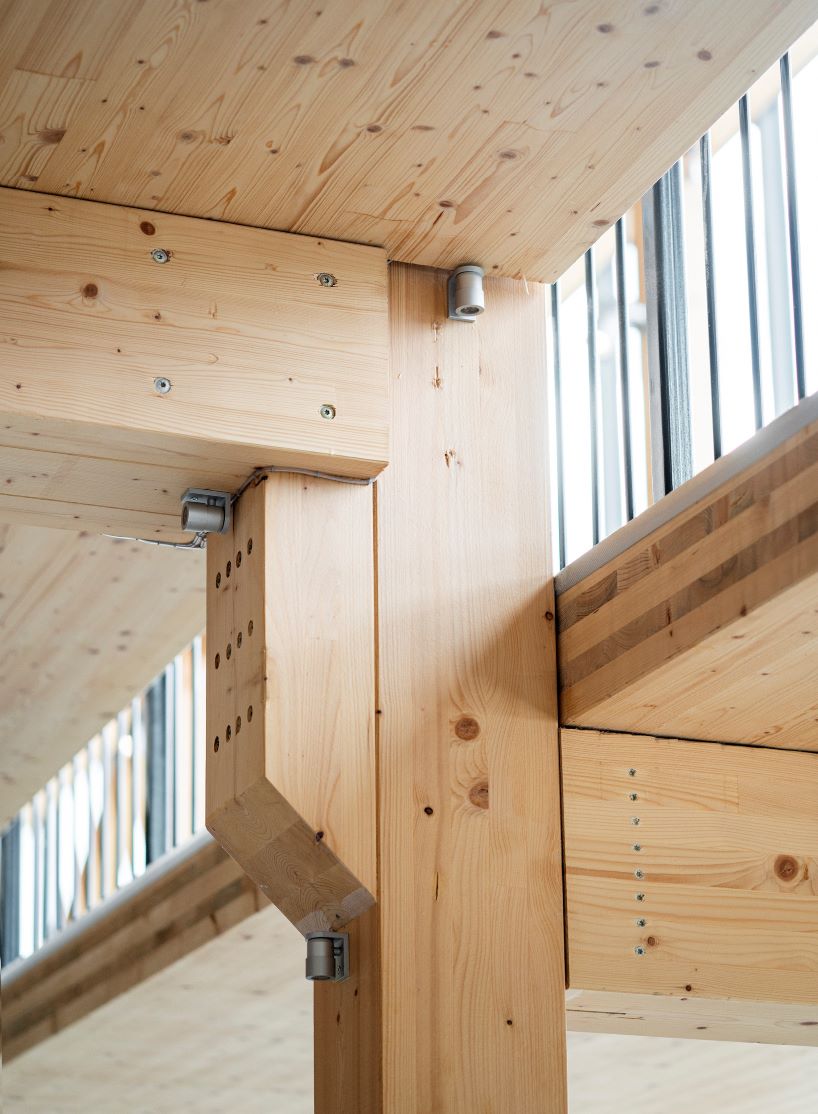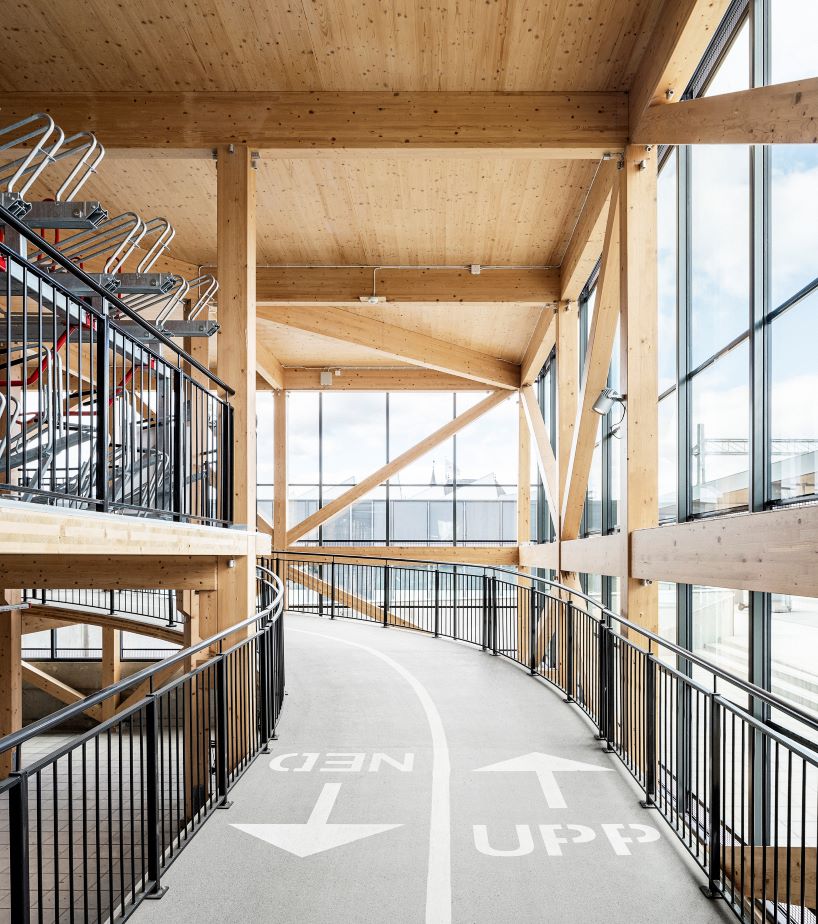 a wooden ramp makes it possible to ride your bike between the floors and binds

…