It was three days after a bicyclist died in a late-night crash with a Honda Accord on Charleston's Ashley River Bridge.
Mayor John Tecklenburg and other city officials gathered on July 19 for a virtual meeting of the city's Traffic and Transportation Committee to discuss a yearslong project that would have saved that bicyclist's life.
"That's the reason we're doing this, to have safe passage back and forth between the peninsula and West Ashley," Tecklenburg said. "Hopefully, when this bridge is completed, an incident like that just wouldn't happen again."
Chad Johnson, a 23-year-old from Texas was riding across the bridge around 11:50 p.m. July 16 when the crash claimed his life. He died at the scene and police continue to investigate the circumstances surrounding his death. 
Two drawbridges cross the Ashley River where Johnson died. They provide critical connections from downtown Charleston to the bustling suburbs of West Ashley. Each day, thousands of cars and trucks rumble their way across the U.S. Highway 17 spans.
But critics and transportation advocates have long argued the bridges were never designed with pedestrians and bicyclists in mind. A slim sidewalk, barely raised from the roadway and unguarded by any rail, fence or other barrier is all that separates them from injury and death. 
Advocates had pushed off and on for safe passage across the Ashley for almost a century, but efforts fell short time and time again until November 2019 when the city learned federal transportation officials had awarded an $18.1 million grant for a stand-alone bicycle and pedestrian bridge now known as the Ashley River Crossing. 
Despite the challenges and delays brought by the coronavirus pandemic, officials like Jason Kronsberg, the city's parks director, said the staff has never stopped pushing the effort forward. 
They have been working with HDR, the city's design-build support consultant, and with federal and state partners on environmental impact studies, aerial mapping and traffic studies, Kronsberg said during the committee meeting.
"Lots of stuff's been going on behind the scenes where nobody's seeing a lot, but (there's) lots of work happening," he said. 
The city aims to award a design-build contract by November 2022, have the final design complete in September 2023 and finish construction by late June 2025, Kronsberg said. 
The estimated price tag of the project is about $22 million.
For Katie Zimmerman, executive director of Charleston Moves, a nonprofit that's long advocated for the bridge, seeing city officials committed to the project is helping to ease the frustrations of what's proving to be a long, arduous process.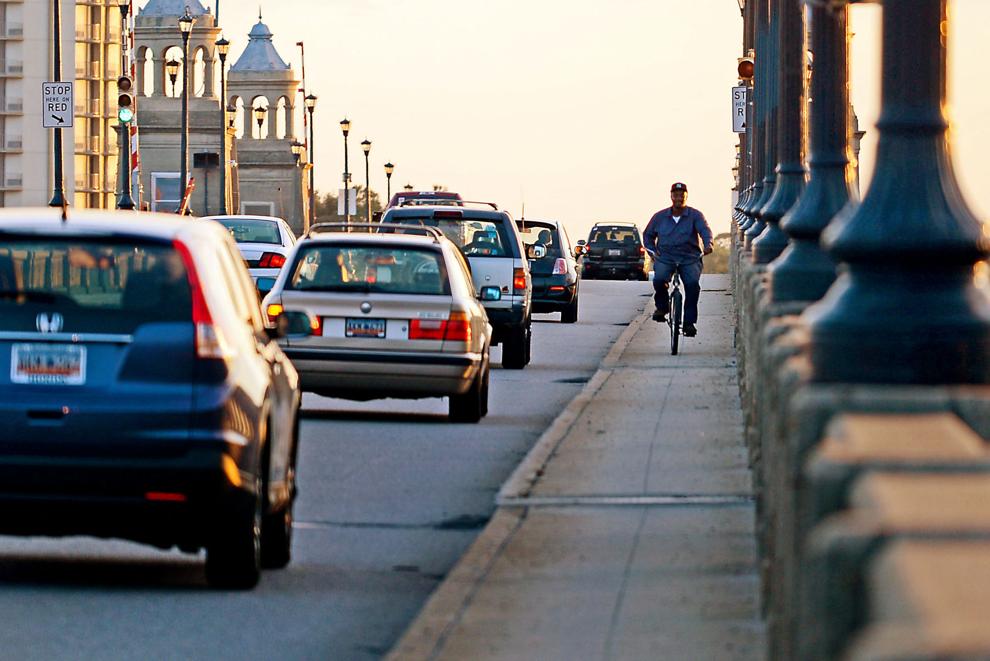 And Zimmerman said she's been trying to convey that message to other frustrated Charlestonians. 

"Because the majority of the funding is federal dollars, that adds a whole new layer of requirements," she said. "There is no slow movement. It's really all about the list of things that the city staff has to do in order to legally comply and follow all the federal requirements."

Like Tecklenburg and other officials, Zimmerman points to

…