Comprehensive Bicycle Guide For 2020

Do you want to buy a bike huh? Great idea…
But… how the hell do I get started? There is so much information out there on the web. It's full of different bikes and related information.
What's the best price and bike type for me in 2020?
Where's the starting point?
TRENDING NOW: Coronavirus Q&A – How To Cycle Safely
NEW! Best Bike Trailers x Best Balance Bikes
Damn it, maybe I should just forget it – it's too confusing!
Well, hold on.
---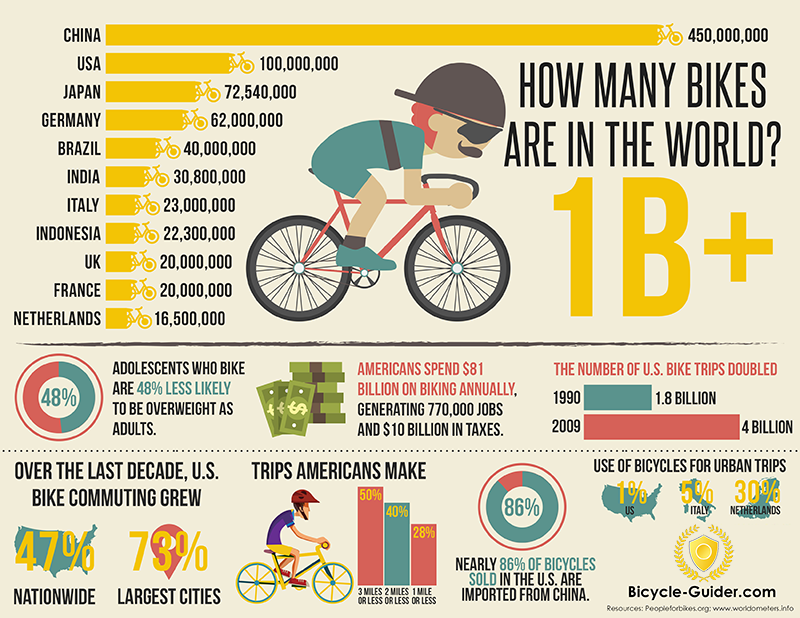 I've been riding bikes for years, mainly mountain-, hybrid- and road bikes. I know the advantages and disadvantages of every type. Also quite a lot of different brands. I started to give advice to my friends and now I'm here. Bike reviews on this page have helped over 5,000 people choose bikes according to their likes and dislike!
I used to race, but now I've given that up just to teach riders how to become better at competing and racing.
So, let's get started. This guide on bikes is about 1,500 words long (5 minutes read). So take a deep breath, grab something to drink and let's start.
The 5 Steps I Cover In My Bike Reviews Page:
What type of bike to choose
What would be the optimal price range
What's the best model for your needs
What's the proper size to look for
What to keep in mind when getting a new bike
So, I have just made the starting point. Better late than never! So, without further ado, let's jump onto step 1.
Step #1 – Choose The Right Bike Type
Begin with the basic question and analyze, What kind of person am I? Do I need speed? Or just adventure? Or adrenaline? Do I prefer nature or asphalt and tarmac more often?
Long story short, let's talk about three main bike types which show what type of bike to choose.
Mountain Bike – Meant for riding in basically everywhere. When one drives in asphalt, it's nice, it's a good ride. The fun part starts when I turn to forest route. Mountain bikes have wider knobby tires which give the rider a good control on bikes on every situation. They usually have 20 to 27 gears and it doesn't really matter how many gears there are overall.
Cheap bikes tend to have more gears but this does not matter on the performance. Then there are hard-tail and full-suspension bikes on the market as well. First with front forks and second with dual-suspension. The riding position is quite upstanding and comfortable.
Road Bikes – This is something for speed junkies. I can go extra fast on roads, also I can discover a bigger area with shorter times. Because of narrow tires, they roll faster. The riding position is lower and not so comfortable as it is on the mountain bike. They have 16-27 gears typically.
Although it is quite Ideal for sporting and
…