Los Angeles Bicycle Accident Attorney Focused on Serious Bike Crash Accidents
We are California personal injury lawyers for bicycle accident victims. Our attorneys are particularly focused on cases that involve serious injuries to cyclists.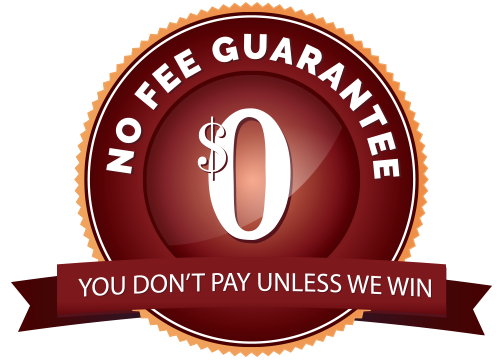 Power Legal Group offers free consultations, and will give you a candid analysis of your case.
Throughout Los Angeles and across the entire state, we fight for justice on behalf of injured cyclists who have suffered in any type of bicycle accident, including these common types:
Bicycle Accident Caused by a Left-Turning Vehicle at an Intersection

When a bicyclist and a motorist approach an intersection from opposite directions and the motorist turns left, colliding with the cyclist.

Cyclist Injured by Automobile Turning Right on Red

When a car waiting at an intersection turns right after a break in traffic and collides with a cyclist.

Cyclist is Doored While Riding

When a driver or passenger opens their door unexpectedly into a bike lane and hits the bicyclist.

Vehicle Crashing into Cyclist from Behind

When a motorist collides with the bicyclist from the rear either while stopped or in motion

Crash Caused by a Car or Truck Pulling Out of a Driveway or Parking Spot

When a vehicle reverses into a bicyclist, cutting them off or hitting them directly. Can be caused by careless driving or impared visibility.

Vehicle Striking a Cyclist with Side-View Mirror

When a moving car clips a bicyclist (knowingly or unknowingly) with the sideview mirror of the vehicle.

Dog Attacking a Bicycle Rider

When a dog bite causes direct injury to the cyclist, or the cyclist rides into unexpected danger to avoid the attacking dog.
Even if a vehicle did not actually strike you, to avoid crashing into a car or truck, you may have taken evasive action. This may have caused you to crash.
Even if you are partially at fault for your bicycle crash, you may be able to obtain substantial compensation for your injuries. No matter how it occurred, if you have been involved in a bike crash in Los Angeles, contact bicycle accident lawyers who know how to get justice for you.
Injury Attorneys for Lawsuits Involving Bicycle Crash Injuries
Few bicycle crashes are "minor."
Our bicycle accident attorneys know that serious bicycle crash injuries often result from negligent automobile drivers. Because the trauma can be so serious, attorneys with extensive resources and vast experience must be called upon.
These lawsuits have very high stakes. You may have suffered:
Brain injury
Broken bones
Damage to internal organs
Deep lacerations
Disfigurement
Spinal cord damage
Injuries that are not immediately apparent
You may have even lost your ability to ride a bicycle. You may be unable to walk or continue your career. Not only may your bicycle emergency lead to the need for immediate medical care, you may need long-term care and have to make serious adjustments to your lifestyle, including the question of whether you can continue to bike in Los Angeles.
Dealing with Insurance After a Bike Accident
Naturally, you'll

…