Dan Sirkin's childhood expertise as a BMX champion led him to become president and owner of Solon Bicycle, a 17-year career thus far that he called "exhausting, but super fun."
Solon Bicycle serves Solon and the surrounding community with their bicycle needs, whether it is casual neighborhood-style bikes or BMX bikes.
At 12 years old, Sirkin began competing in flatland freestyle, a type of BMX competition that takes place on a smooth surface with no ramps, jumps or grind rails. The purpose of the competition is to perform tricks and gain high scores from judges.
During his 34 years of flatland freestyle, Sirkin competed nationally as a sponsored professional. Two years ago, he switched disciplines in order to start racing. Sirkin built a team of about 30 riders. After starting as a novice, Sirkin worked his way up to the expert level. At the end of 2020, he was the USA BMX state champion in Ohio for the 46 to 50 age group.
The award is presented to the racer with the most points accumulated at four tracks around Ohio, concluding with the finals in Akron.
Sirkin said this experience has carried over into the business he has been running since 2004.
"It's been really great, actually," Sirkin told the Cleveland Jewish News June 22,. "We sell so much BMX racing equipment, whether it's bikes, parts or helmets. And that's a market that we never did before. And it's a market that no other shop in this area does. It's something that, since we do it, we know it really well. Our business has definitely gone up just from that segment alone."
The Solon resident has worked at bike shops since 1992, when he joined Solon Bicycle as an employee. He then worked in the industry for about a decade as an outside sales representative for a bicycle brand before reeturning to purchase Solon Bicycle in 2004.
Sirkin's customers, whom he said come from as far as about 15 miles, have followed him since his move in February to 33113 Aurora Road, a few miles from his previous location.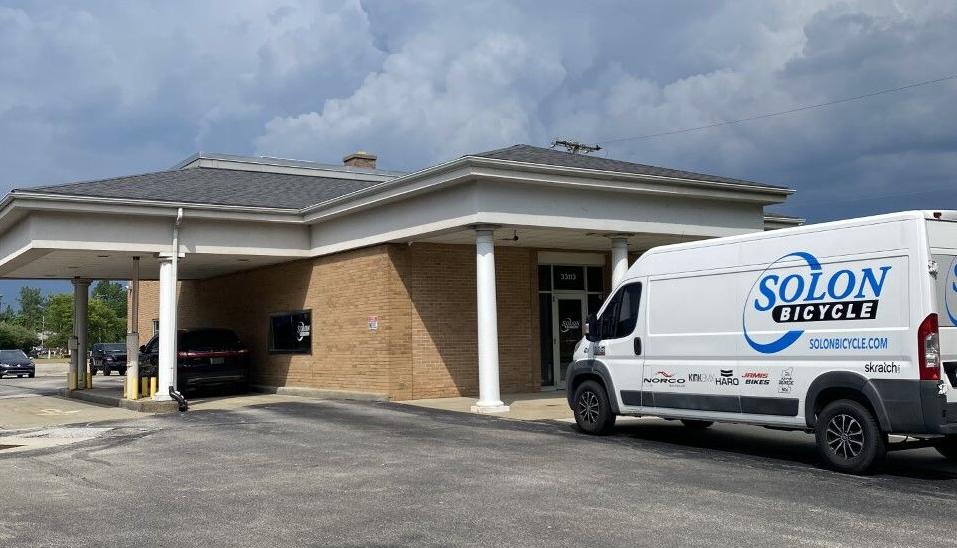 Because of the ripple effects from the COVID-19 pandemic, Sirkin said he has had to get creative in keeping up with the demand of the market. While there are normally about 300 bikes in stock, he said they are only carrying about 50 at this time.
Sirkin said in a non-COVID world Solon Bicycle would make large orders from two or three suppliers every week. Now, he juggles smaller orders from about 10 different suppliers.
Through all of the challenges and changes his store may have faced, he said he has built a loyal customer base because of honesty and experience.
"Our core value has always been full transparency at all times," Sirkin said. "We never pull any punches. We always call it like it is, whether it's good news or bad news. Certainly, we're here to sell bikes, but we've always kind of had the goal that we would rather put you on the right bike than sell you the wrong one."
The new development isn't ending with just the new store, however. The city of Solon and the Cleveland Metroparks are building a series of bike paths around the city starting in 2022. Solon Bicycle plans to do family rides on the path, as well as community-building events where parents and kids can learn about riding bikes.
The two paths being built are old railroads that are getting converted to their new use. One is right near Dunkin Donuts on SOM Center Road and the other is near Carter Lumber on SOM Center Road.