What Kind of Transportation You Can Get in China?
The transportation system in China has improved dramatically since 1949. Nowadays, China has a comprehensive transportation network of airports, trains, highways, subways, ports, and waterways. Among these, high-speed rail lines, highways, and many new subways, have perhaps improved the daily lives of local people most dramatically.
This article introduces basic transportation by air, rail, highway, waterway, and urban transport in China.
Air
Airlines in China offer safe and comfortable service for travelers. Presently, there are about 1,279 air routes. Among them, 1,035 are domestic, including the routes to Hong Kong and Macau, and 244 are international. Most airlines and airports provide world-class services and facilities. They are all under the charge of the General Administration of Civil Aviation of China (CAAC).
More information about China air travel
The most popular airports are in Beijing, Shanghai and Guangzhou. Apart from Hong Kong and Macau, there are over 200 airports in mainland China, connecting more than 100 internal cities and 80 foreign cities.
The following are the major reliable airlines in China:
Air China Limited
Eastern Airlines
Southern Airlines
Hainan Airlines
Shenzhen Airlines
Shandong Airlines
Shanghai Airlines
Sichuan Airlines
Xiamen Airlines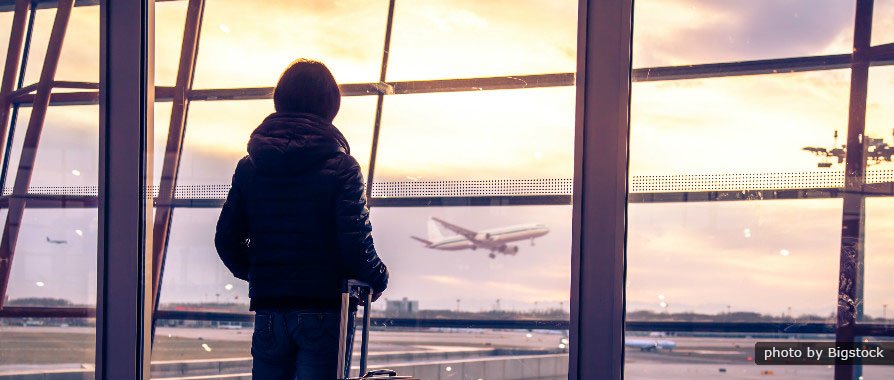 Air Travel Tips
Visa-Free Access
72-hour/144-hour visa-free access policy is available in China's major cities. It is beneficial for foreign travelers who just want to visit one of those cities in a short time. The cities with visa-free access are Beijing, Shanghai, Guangzhou, Chengdu, Chongqing, Guilin, Xi'an, Kunming, Hangzhou, Xiamen, Wuhan, Tianjin, Harbin, Nanjing, Shenyang, Dalian, Qingdao, and Changsha.
See more details at China Visa.
Free Luggage Allowance in Chinese Airlines:
40 kg for a first-class ticket;
30 kg for a business-class ticket;
20 kg for an economy-class ticket;
Children who pay 10% of the adult fare have no free luggage allowance.
Airport Fee
An airport fee shall be collected for the development of airports. In China, CNY90 (US$13) airport fee is for an international flight, and CNY50 (US$7.3) airport fee is for a domestic flight. Passengers with the following conditions are exempt from paying the fee: Passengers holding diplomatic passports; transit passengers who stop over for less than 24 hours; children under the age of 12.
Rail
The train is one of the main means of transportation in China and the national rail network is one of the biggest of the world. The total mileage of railways open to traffic in China amounts to 124 thousand kilometers. The number of passengers transported by train has reached 2.5 billion. Chinese railway service boasts domestic and international operations.
The Chinese railway network is 124,000 kilometers long in total, of which 22,000 km belong to high speed railways. These railways cover almost every place in China, even remote mountainous areas, plateaus, and the seaside.
Recommended China train travel line
There are the following international railway routes:
Beijing-Ulan Bator-Moscow;
Beijing-Manzhouli-Moscow;
Beijing-Pyongyang;
Urumqi-Alma Ata;
Harbin-Ulan Bator;
Beijing-Hanoi;
Nanning-Hanoi;
Beijing-Ulan Bator.
The domestic service divides into 5 main categories: high-speed trains, fast trains, tourist trains, express 
…